Agios Thomas Beach
Trapezaki Beach
Pessada Beach
Chatzokli Beach
Kanali Beach
Climatsias Beach
Monastery of Agios Andreas Milapidias 3.1 km
Byzantine Ecclesiastical Museum 3.1 km
Monastery of Sission 3.9 km
Avithos Beach 5.2 km
Monastery of Agios Gerasimos 5.3 km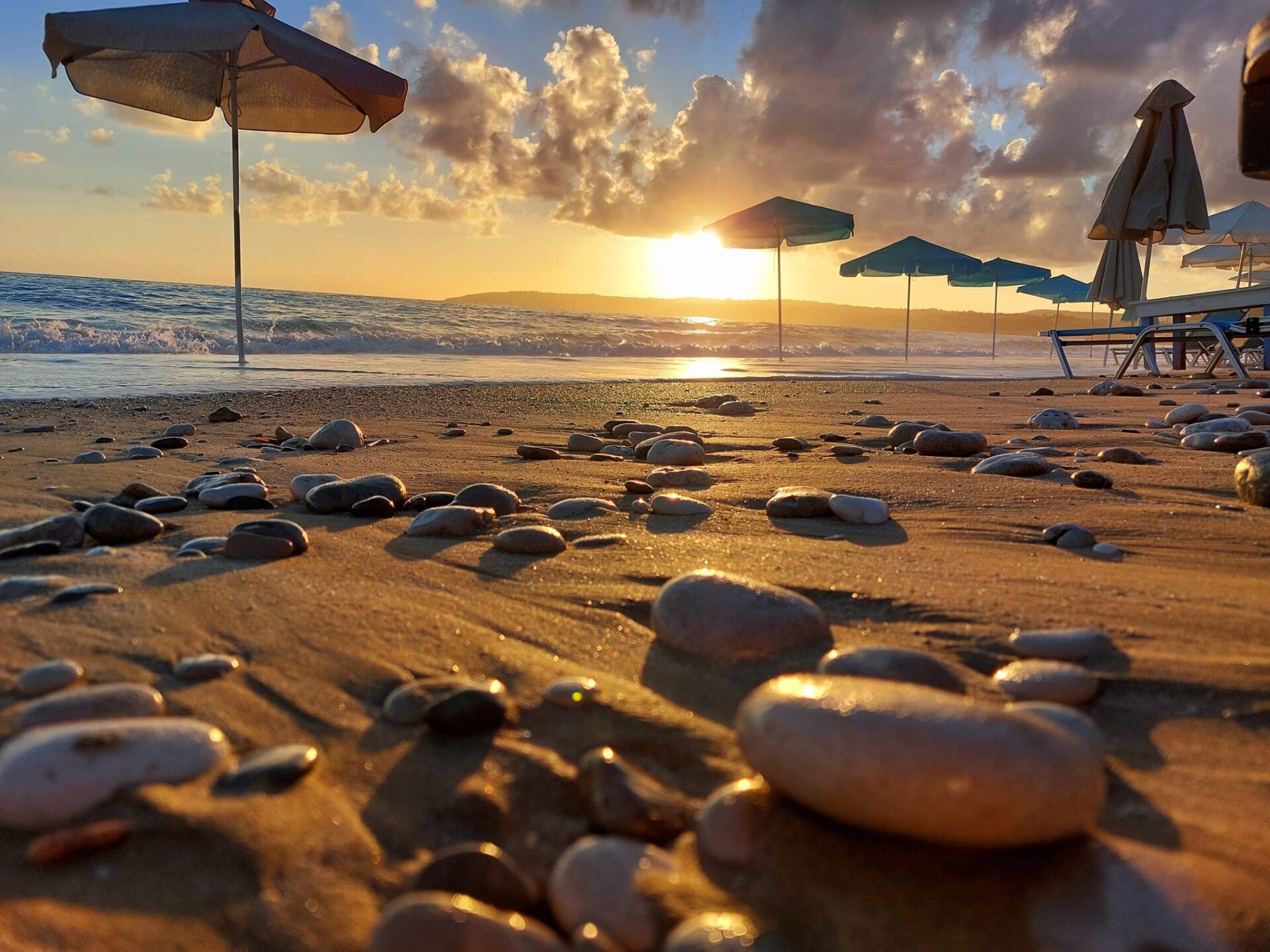 The beach is covered with white sand and two rows of sunbeds and colorful umbrellas. Right above is the main road filled with plenty of restaurants, cafes, local shops and other modern amenities. It is easily accessed with public buses from Argostoli and other villages. Not far from the coast lies the Monastery of Sissia.
During your stay in Kefalonia it will be nice to dedicate an entire day for Myrtos beach. Located in the region of Pylaros, in the north-west of Kefalonia island. Multi awarded, it stands at the top of the list of the best Greek beaches and ranks among the best worldwide.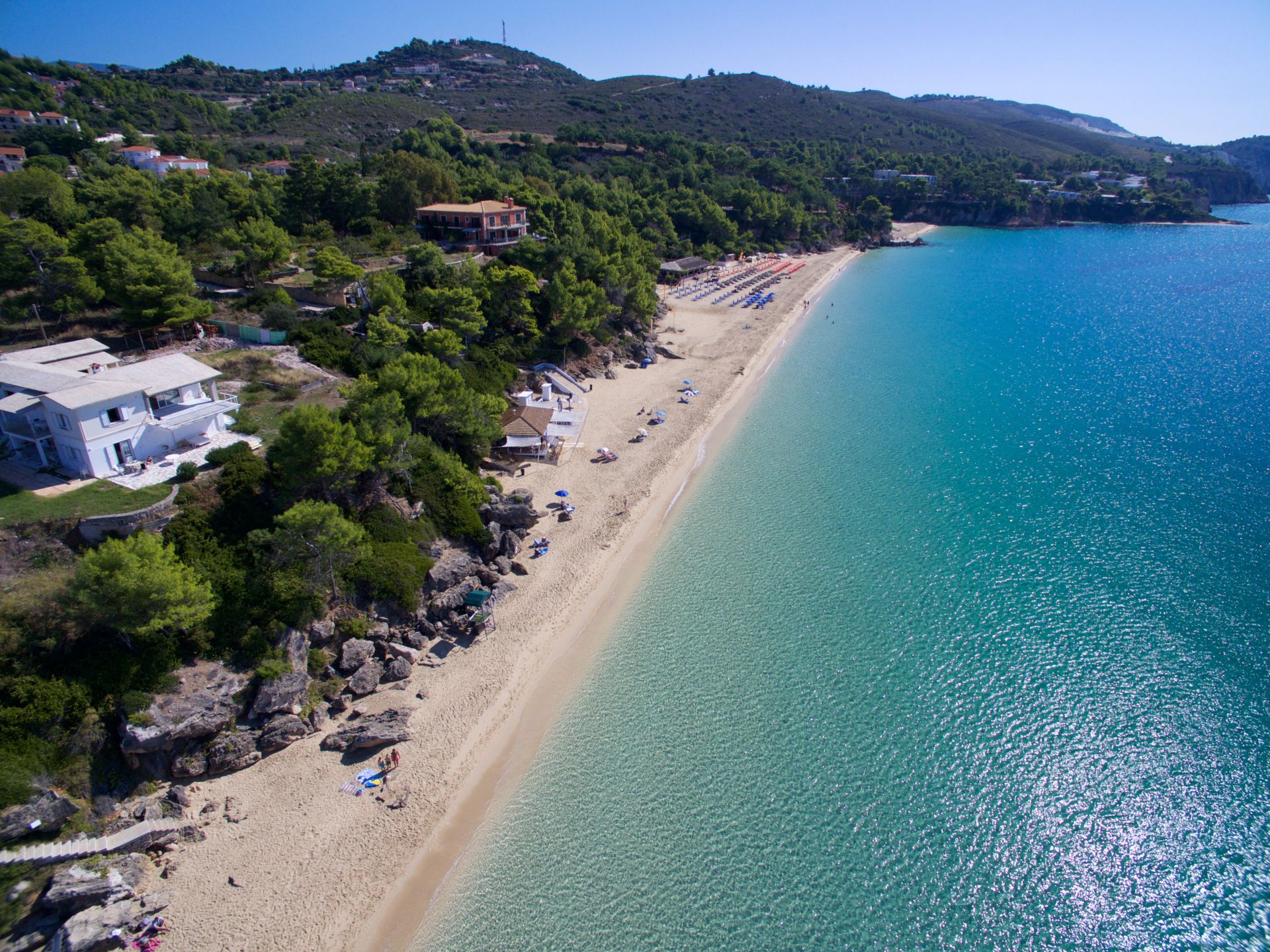 Makris & Platis Yialos Beach
Platis Gialos and Makris Gialos in the popular tourist resort area of Lassi, are two of Kefalonia's most famous beaches. Known for their unspoiled beauty, each consists of white sand and crystalline waters and are extremely popular with locals and tourists alike. Not beaches for pure total quiet and relaxation, but if you want a great atmosphere, do some people watching, exhilarating watersports, watch the locals play volleyball, snorkel or just chillout on a beach cabana, then these are the beaches that deliver it all.
The Lake Cavern of Melissani is a unique geological phenomenon located 2 km northwest of Sami. The lake is 20m below the surface. Stalactites with an age of 20.000 years and odd shapes adorn most of the cave. It's unthinkable to visit the island and not do the boats trip into this spectacular geological wonder.
The tour starts from the uncovered part of the cave where the light falls on the water and creates the most beautiful turquoise shades and continues in the part of the cave which is covered.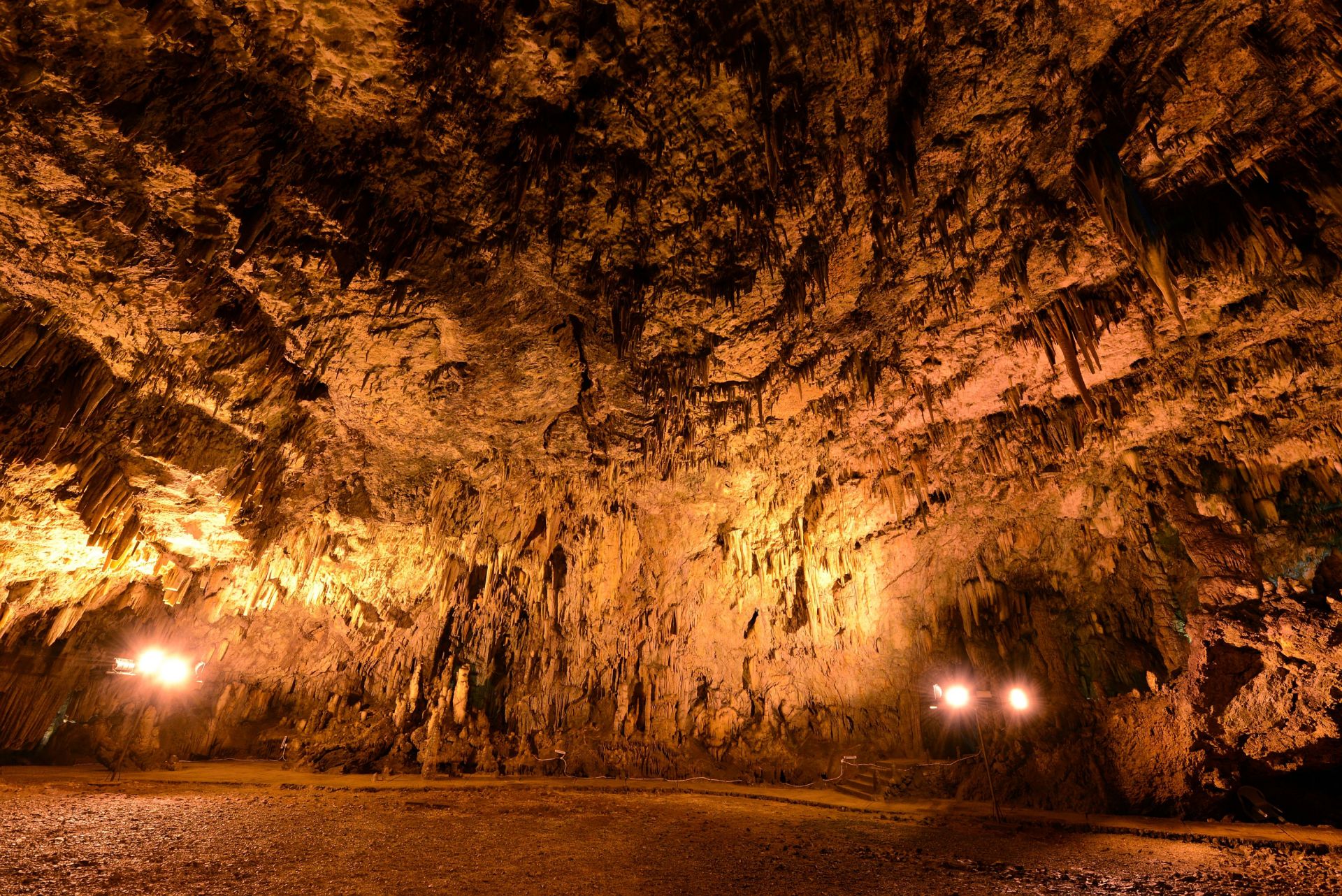 Drogarati cave with its countless stalactites and stalagmites is one of the must sees on Kefalonia. Situated outside Sami it lies in the same area as Melissani